GRAPH OF THE WEEK: Credit Card Delinquency Rates Inching Back Up
After a decline in consumer spending during the pandemic, the end of government relief programs has contributed to an increase in credit card usage – and a rise in delinquencies.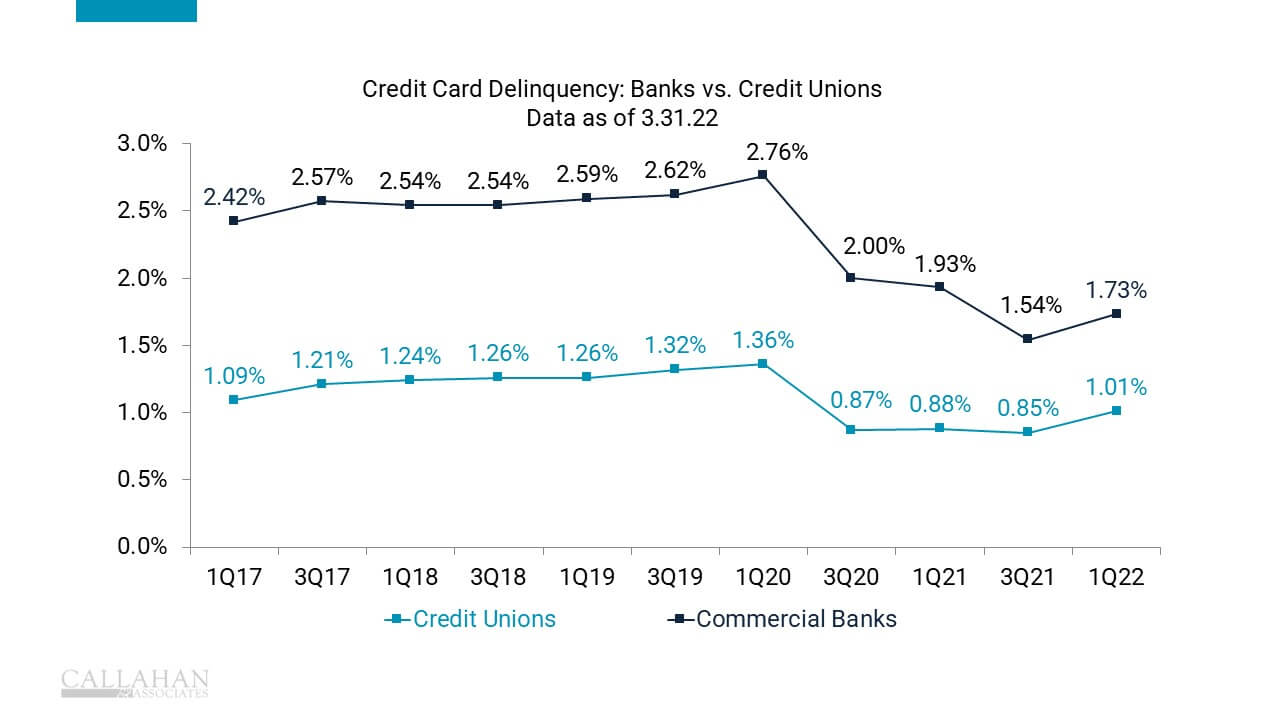 CREDIT CARD SPENDING, DELINQUENCIES RETURNING TO NORMAL FOR U.S. CREDIT UNIONS | DATA AS OF 03.31.22
© CALLAHAN & ASSOCIATES| CREDITUNIONS.COM
Credit card delinquencies at credit unions and commercial banks are back on the rise after unexpectedly improving during the pandemic, thanks to expanded unemployment benefits and stimulus checks from the federal government.
At just 1.01%, credit card delinquency rates at credit unions at the end of the first quarter were nearly three quarters of a point below their for-profit counterparts, though for now credit unions are closer to reaching pre-pandemic delinquency levels than banks.
Delinquency rates at banks and credit unions alike have been on the rise for the last four quarters following the end of government-backed pandemic-relief programs.
The increase in delinquencies is largely a good thing. Credit card spending among credit union members fell $5.8 billion during the first year of the pandemic as lockdowns and social distancing led to a decline in consumer spending.
---