Courtesy of CUbroadcast
Apr. 28, 2023 —APL Federal Credit Union's VP of Lending Sean Manion joined us on the show to share their impressive news about lowering it delinquency rate by 20%, as well as loan application call volumes by 60%.
How did the credit union achieve these numbers? It used Eltropy's digital conversations platform, which includes the text messaging capabilities that helped Howard County's leading credit union drop its loan application call volume and delinquency rate.
---
Courtesy of JDSupra, Womble Bond Dickinson
Mar. 17, 2023 – The Maryland Senate unanimously approved amended Senate Bill 496 last week – a measure proposed to curb perceived commercial lending abuses in Maryland by requiring additional financial disclosures when making loans to small businesses. The bill has moved on to the House for consideration.
Senate Bill 496 contains legislation substantially similar to the Commercial Finance Disclosure Law (CFDL) in New York, the provisions of which will be effective August 1, 2023. (N.Y. Fin. Serv. Law §§ 801 et seq.). Very similar to a bill introduced last year, the bill would require certain providers of commercial financings to disclose consumer-like loan information, similar to certain federal Truth-in–Lending Act disclosures required for consumers in consumer loans. The bill establishes requirements related to disclosures, annual percentage rate (APR) calculations, repayment terms, and other related items. The text of the bill further instructs the Office of the Commissioner of Financial Regulation to adopt regulations that may be adopted by the New York Department of Financial Services' rules related to the CFDL. New York DFS finalized its rules last month. Read more
---
SECU kicks off month-long kindness campaign to benefit Special Olympics Maryland and Kennedy Krieger Institute.
SECU celebrates the start of Kindness Connects, its third annual, month-long kindness campaign, on Oct. 1. Through Kindness Connects, SECU aims to positively impact communities throughout Maryland by inspiring 250,000 acts of kindness – one act in honor of each SECU member – while furthering the mission of the SECU MD Foundation and initiatives that support education, health and wellness, and community development.
"Since launching our first Kindness Campaign three years ago, we have seen the transformative impact that kindness can have on our communities," said Becky Smith, EVP and Chief Strategy & Growth Officer for SECU and President of the SECU MD Foundation. "Although often unseen or uncelebrated, kindness is what brings us together and can have a long-lasting impact."
Throughout October, employees, members and partners, as well as the greater community, are encouraged to be kind and inspire others to do the same via SECU's Kindness Kits. Each complimentary Kindness Kit comes with inspirational ideas and items meant to spark acts of kindness within the community, including postcards, flower seeds and kindness stickers. Request a Kindness Kit online or pick up a kit at a local SECU Financial Center, while supplies last, and download a Virtual Kindness Kit for more ideas on how to spread positivity.
For every Kindness Kit requested, the SECU MD Foundation will donate $5 – up to $50,000 total – to its long-standing charity partners Special Olympics Maryland, a nonprofit providing year-round, life-changing sports training and competition for individuals with intellectual disabilities, and Kennedy Krieger Institute, an internationally recognized nonprofit in the greater Baltimore and Washington, D.C. area that aims to improve the lives of children, adolescents and adults with neurological, rehabilitative or developmental needs through inpatient and day hospital programs, outpatient clinics, home and community services, education, and research.
---
SECU's chief financial officer honored for excellence in credit union financial management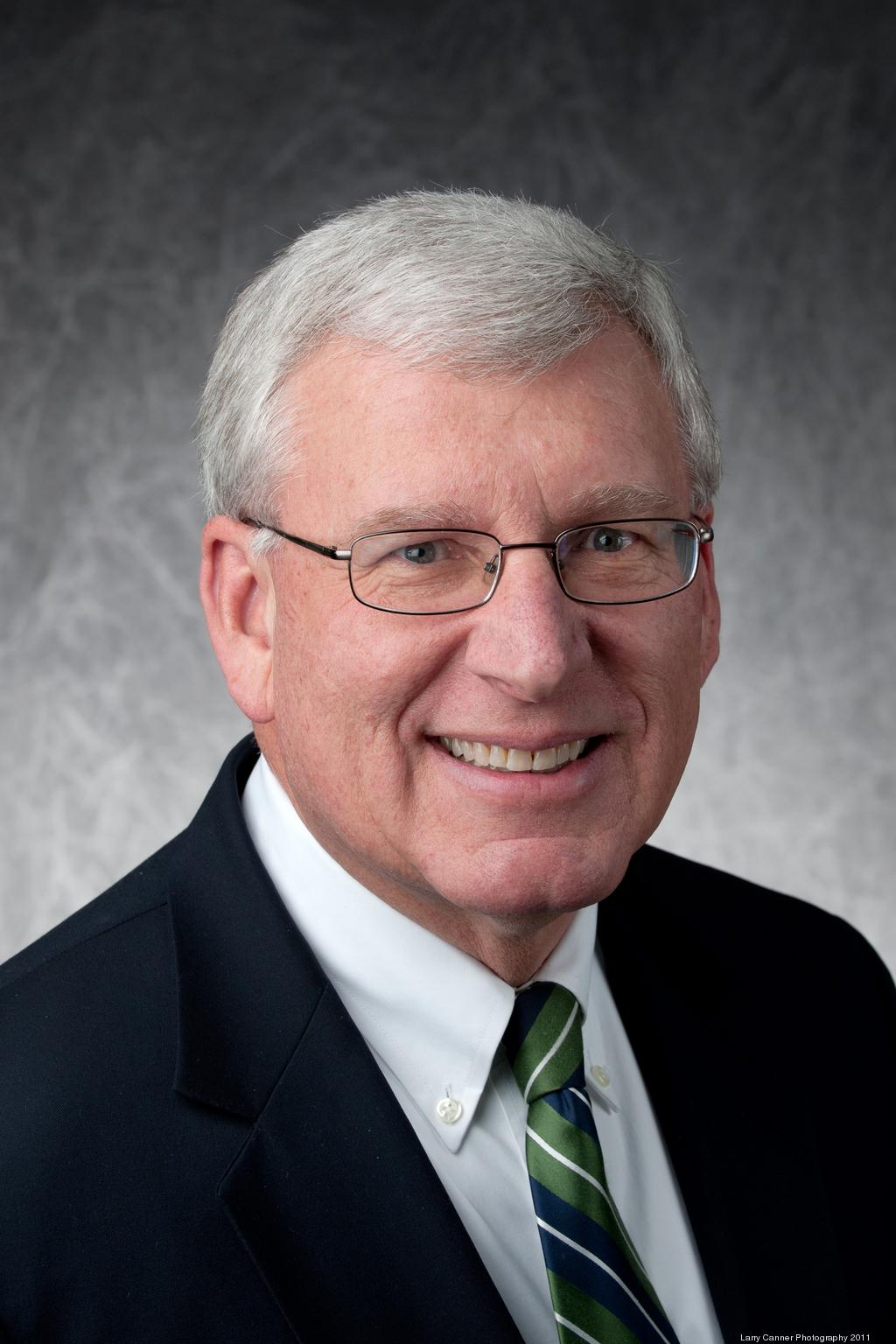 May 24, 2022 — Steve Arbaugh, senior vice president of finance and chief financial officer at SECU, Maryland's largest state-chartered credit union, was named 2022 Professional of the Year by the Credit Union National Association (CUNA) Finance Council.
The Professional of the Year Award honors an individual who exemplifies excellence in credit union financial management. The award recognizes individuals who consistently excel for the benefit of their employer and the advancement of the credit union movement.
"While much of his hard work takes place behind the scenes, we're thrilled that so many of Steve's peers have recognized him for such a prestigious award. For the past 14 years, Steve's progressive leadership has not only positively impacted SECU but also the credit union industry as whole, and he does it all with a genuine, humble and compassionate attitude," said Dave Sweiderk, president and CEO at SECU. "It is because of Steve's efforts that SECU continues to thrive amid a rapidly changing landscape and meet the needs of its members and employees, all while ensuring long-term financial stability. We are truly grateful to celebrate this accomplishment with Steve and honored to be a part of his professional journey."
Prior to joining SECU in 2008, Arbaugh spent 30 years in commercial banking during which he developed leadership skills in strategic planning, enterprise risk management, asset and liability management, mergers and acquisitions, investment and derivative portfolio management, and organizational change management.
Arbaugh is heavily involved in the credit union community, serving as past Chairman of the CUNA Finance Council where he also served as Chairman of the Membership and Regulatory Committees, and on the CUNA Finance Council's Executive Committee. Notably, he co-founded the MD|DC Credit Union Association's CFO Roundtable, which gathers CFOs from Maryland, D.C. and surrounding states to share ideas and discuss challenges in maintaining the safety and soundness of their respective financial institutions.
---
On International Women's Day 2022, Point Breeze Credit Union announced a $20,000 donation to the local Greater Baltimore affiliate of Dress for Success. Point Breeze staff and leadership also hosted a clothing drive, donating new and gently used business professional workwear to Dress for Success, in addition to the monetary donation. The mission of Dress for Success – a nonprofit in over 150 cities worldwide – is to empower women to achieve economic independence by providing a network of support, professional attire, and the developmental tools to help women thrive in work and in life.Dress for Success refers women to local participating boutiques, where volunteers assist in choosing business attire to help them feel confident and look their best while job searching and interviewing for new employment, as well as offering career guidance and support."Point Breeze believes it is important to support nonprofits like Dress for Success, who are instilling confidence and providing valuable assistance to members of our community every day," said Point Breeze President & CEO, Tonia Niedzialkowski. "We wanted to assist in bolstering the growth and professional development of working women, which includes helping them obtain appropriate attire."Supporting and empowering women in the workplace is particularly important to Point Breeze Credit Union, where the senior leadership team is comprised of all women and the overall workforce is currently 87 percent female professionals."As women leaders, it is our role to help grow the next generation of leaders," Niedzialkowski continued. "My best advice to women seeking career growth is to believe in yourself and find good mentors—people who care about you and want you to succeed."
---
December 20, 2021 — Bernie McLaughlin, current CEO of Point Breeze, will retire on January 31, 2022 after 9 years of leadership.Point Breeze Credit Union has announced that Tonia Niedzialkowski has been promoted to President and CEO of the organization.
Niedzialkowski has served in various roles at Point Breeze since joining the team in 1994, having most recently served as President. Her elevation to CEO is part of a planned transition of leadership that has been in place for the past several years."We are thrilled to have Tonia continue to expand her role in leading this organization as CEO," said Don Gundlach, Chairman of the Point Breeze Credit Union Board of Directors. "Her transformational leadership has set our organization on a path for continued success. Making the needs of our members top priority and inspiring our amazing team of professionals to strive for constant improvement and personal growth has led us to where we are today. We are grateful to Bernie for his years of leadership at Point Breeze, and for setting the foundation for the organization's current growth trajectory. We wish him all the best in his retirement and look forward to the future with Tonia leading the way."READ MORE
---
In overturning a decision by the lower courts, the Maryland Court of Appeals ruled the Maryland Consumer Debt Collection Act is not limited to "methods" of debt collection only.
The case stems from a collections company seeking 10% interest when they were permitted only 6% after winning judgments in state district court. The high court said requests for exorbitant recoveries are covered under the MCDCA, specifically Section 14-202(8), which bars debt collectors from claiming, attempting or threatening "to enforce a right with knowledge that the right does not exist." The non-existent "right," in these cases, is an amount in excess of the permitted debt recovery, the court added.
It is important to note that consumers will have to show that the debt collectors knew the amount requested is in excess of permitted debt recovery.
Credit unions will want to ensure that their third-party debt collection companies understand the recovery laws and limits in the State of Maryland.
---
Maryland Commissioner of Financial Regulation Antonio P. Salazar has issued new regulatory guidance advising that the statewide reporting system for new foreclosure notices will remain closed through May 3, 2021. 
The moratorium, originally established by the Governor's executive order issued April 3, 2020, and continued through subsequent executive orders and regulatory guidance, was set to expire March 31, 2021. While the reporting system is closed, lenders are prohibited from sending a "notice of intent to foreclose" to homeowners.
"After analyzing multiple factors relating to the COVID-19 pandemic, the decision was made to extend the moratorium by prohibiting the initiation of new foreclosures," said Commissioner Salazar. "We recognize that conditions in the State are improving. Our Office continues to actively monitor the economic trends within the State, the residential mortgage market, and the status of the virus response by associated governmental and public health authorities to determine if additional guidance will be necessary to minimize the impact of the pandemic on struggling Maryland homeowners."
You can view the updated guidance here.
---
Public Deposits Legislation Introduced in Maryland
February 26, 2020 — Companion bills, SB975 and HB1489, which would permit Maryland credit unions to accept public funds and authorize Maryland government entities to deposit public funds in credit unions, were introduced in the House and Senate at the request of local government. According to its website, the MD|DC Credit Union Association "fully supports the bills to enable localities to have the opportunity to keep their public deposits in local institutions that will reinvest back into their communities."
Hearings are scheduled for March 3 in the Senate Finance Committee and March 6 in the House Economic Matters Committee.
Financial commissioner outlines CU-to-bank conversion requirements
May 1, 2016 –– The state's financial regulator outlines the requirements for a local credit union to meet in converting to a bank charter (see more here at CUToday.info).
Maryland Department of Labor, Licensing and Regulation Announces Staffing Changes
June 18, 2014 – The Maryland Department of Labor, Licensing and Regulation, the state-chartered credit union regulator, has announced staffing changes within the Department. Veteran staffer Linda Carson, who retired in 2013 as the Financial Depository Examiner Supervisor, has returned to the Department as a part-time contract employee in the same role. The Department also announced the hiring of Marcelo Alcoba as a Financial Depository Examiner Trainee. For more information on the Maryland Department of Labor, Licensing and Regulation, visit the Department's website.
---
What's new in your state?
Click here to submit your state-chartered credit union news stories to NASCUS today!