Connecticut Story Archive
Connecticut CU & Massachusetts Corporate CU Appoint New CEOs
Howard Brady takes the helm at American Eagle Financial CU and Cindy Nelson leads EasCorp.
January 05, 2022 — Howard Brady has been appointed president/CEO of American Eagle Financial Credit Union in East Hartford, Conn.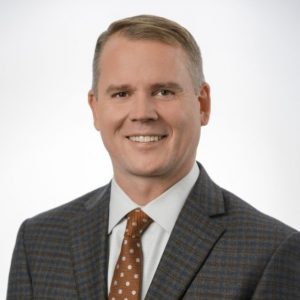 He succeeds Dean Marchessault, who retired at the end of last year. Over his seven years as CEO, American Eagle Financial's assets grew from $1.3 billion to $2.3 billion, while total loans increased from $888 million to more than $1.6 billion and membership expanded from 107,507 to 172,756, according to the credit union's Call Reports.
Brady, who took over as CEO on Monday, has served as SVP and chief lending officer at AEFCU since 2015.
Howard Brady
"His leadership and proven performance make him a natural successor to Dean, whose tenure has produced impressive growth and success for our organization," AEFCU Board Chair Michael P. DePasquale said in a prepared statement. "We thank Dean for his contributions and wish him all the best."
Brady joined American Eagle in October 2014 as vice president, real estate lending. Before he arrived at AEFCU, Brady held numerous positions in the financial, credit union, mortgage lending and ticketing industries. AEFCU's 328 employees operate 16 branches and a corporate office.
Top 3 Tips for Credit Unions to Know About when Texting
August 17, 2021 — Credit Unions (CUs) have found that their members are requesting the ability to communicate via text messaging. In doing so, CUs have also found it to be very efficient and effective, in turn, providing a better member experience, streamlining operations and enhancing the bottom line.  How is texting different?
95% of texts are opened within 90 seconds and responded to in 3 minutes of being received.

Texting can increase customer engagement by 800%+

90% of customers prefer text messaging over phone calls
When deploying texting, CUs should be aware of the best practices, regulations and how to best use the technology for each particular use case, whether it be marketing, lending, collections, member services, etc…
Credit unions, which operate under the most stringent regulations in the world, need to be aware of how to use texting safely, securely and efficiently.  Here are the top three tips to be aware of when implementing an enterprise text messaging solution.
1. SMS/MMS is Unencrypted.  
Texts are sent using a technology called SMS (Short Message Service) and picture Texts are sent using a technology called MMS (Multimedia Media Service). Both SMS and MMS are unencrypted. Here is an article by Apple which explains this further.
As consumers, we often text pictures to each other without thinking twice about the security of the text and/or picture.
---
MAR 16, 2021 — Great news! The Connecticut Banking Committee will be meeting to vote on the substitute language of bills they have heard prior to their JF Deadline this Thursday, March 18th. That means they will be voting on the Foreclosure Mediation Program bill before them again this year to extend the deadline again. As you know the program began when foreclosure rates were at a high due to the financial crisis, and it was never intended to become permanent. We testified that due to Bruce's experiences serving the state, he has a unique insight into the intent and process of the Foreclosure Mediation Program as an architect in developing the programming language in the Governor's Office, and again after its passage in implementing the program as acting Commissioner at the CT Department of Banking.
This program, although admirable, has had unintended consequences for credit unions. The program has lengthened the processes already used by credit unions as they diligently work to help their members remain in their homes. Unfortunately, the process has also resulted in raised costs that are then directly or indirectly absorbed by the other members of the credit union. This program caused adverse effects on Connecticut's credit unions and the everyday consumers who are their member-owners.
Our efforts were successful in deleting the section of the bill that would make the program permanent. We are now working on changing the language of the bill to divert the funding of it to the Judicial System where it should be, and not out of the Banking Department.
---
NCUA Board Approves Request from Connecticut DOB for FISCUs to be Exempt from Provisions of CUSO Regulation
April 30, 2015 – The NCUA Board today approved the exemption of Federally Insured State Chartered Credit Unions in the state of Connecticut from provisions of the credit union service organization regulation (12 C.F.R. 712.3(d)(1), (2) and (3)). 
Credit Union Profits Soar in Westerly
April 14, 2015 – The Westerly Community Credit Union reported Tuesday that its profits rose more than 29 percent in 2014 compared with the previous year.
Perez Selected as Connecticut's New Commissioner of the Department of Banking
February 18, 2015 – Hartford, Conn. – Connecticut Gov. Dannel P. Malloy announced Feb. 13 that Jorge Perez of New Haven, Conn., will serve as Connecticut's Commissioner of the Department of Banking. READ
Connecticut Ends 2014 with Two New State Charters
December 31, 2014 – Hartford, Conn. – Connecticut ended 2014 with two new state charters: American Eagle Financial Credit Union, Inc., of East Hartford (formerly American Eagle Federal Credit Union), and Nutmeg State Financial Credit Union, Inc., of Rocky Hill (formerly Nutmeg State Federal Credit Union).
Connecticut Department of Banking Commissioner Howard Pitkin to Retire
December 19, 2014 – Hartford, Conn. – Conn. Gov. Dannel P. Malloy today announced that after nearly 40 years of service with the state agency, Department of Banking Commissioner Howard Pitkin intends to retire in January.
---
What's new in your state?
Click here to submit your state-chartered credit union news stories to NASCUS today!