June 16, 2023 — Consumer advocates are praising a new Colorado law that they say will limit high-cost consumer lending by out-of-state banks, saying they hope other states pass similar measures. The change means Colorado will opt out of a decades-old federal law that allows interest rates charged by banks from other states to be exported to Colorado residents. Consumer groups say that law lets high-cost lenders charge exorbitant interest rates to consumers by partnering with a few banks outside Colorado. Click here to read more
---
Courtesy of Peter Strozniak, Credit Union Times
Feb. 3, 2023 — Phil Smith has been named president of the $2.3 billion Credit Union of Colorado, the Denver-based financial cooperative said Wednesday. Smith has previously served as the COO since 2010.
As the fifth largest credit union in the Centennial State, Credit Union of Colorado's 382 employees operate 18 locations and serve more than 156,000 members. The board of directors for the $929 million Water and Power Community Credit Union in Los Angeles on Wednesday appointed Mike Tufegdzich as president/CEO. He has been serving as interim CEO since July.
---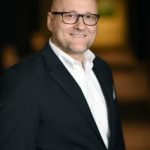 Mike Tufegdzich succeeded Barry Roach, who left the credit union last summer and is currently working as a senior account manager for the $1.8 billion Upstart, an AI lending fintech firm in San Mateo, according to Roach's LinkedIn professional profile page.
Tufegdzich previously served as Water and Power Community's vice president of lending and sales. Joining the credit union in 1994, he also held other leadership roles in branch management, collections, compliance, real estate and IT. Water and Power Community's 115 employees operate five branches and serve more than 43,000 members. Read more
---
An unexpected marketing opportunity helped the Colorado-based credit union boost brand awareness and promote small area breweries.
Jan. 27, 2022  —  A cheeky marketing initiative from On Tap Credit Union ($365.4M, Golden, CO) helped raise the profile of small area breweries suffering in the wake of the COVID-19 pandemic while also bringing in donations for a trade group that benefits women in the beer industry.
Beginning in the summer of 2021, On Tap ran a three-month marketing campaign featuring a bus stop designed to look like a six pack of beer. That might be an unusual look for most credit unions, but it's on brand for On Tap, which is today a community charter but has roots serving Colorado's brewing community. The bus shelter even advertised "taproom style banking," fitting with the relaxed vibe inside On Tap's branches. Read more
---
This is the eighth consecutive year CCU has been honored with this award.
This year is extra special because CCU has placed number one overall for the second time, as well as number one in our asset class. The American Banker provides this award to credit unions that not only demonstrate their commitment to the communities they serve, but also credit unions that excel in providing a quality workplace for employees.
Best Credit Unions to Work For 2022
Aug. 30, 2022 — The Great Resignation has made it difficult for businesses to retain and attract talent, but the institutions on this year's Best Credit Unions to Work For list have figured out what it takes to be a great employer.
Seventy credit unions made the list this year. The institutions are headquartered in more than two dozen states and Washington, D.C., and range in size from just 28 employees at Southwest Financial Credit Union in Farmers Branch, Texas, to more than 3,000 at America First Credit Union in Riverdale, Utah.
The winners were selected through two different surveys with the help of Best Companies Group. The first survey examines employee satisfaction and covers eight areas, including leadership and planning, corporate culture and communication and overall engagement. An institution needed at least a 40% participation rate in the survey, and on average at least 80% of respondents had to answer "agree strongly" or "agree somewhat" across the different topics.
This data found that the employees at the credit unions that made the list were happier in a variety of areas compared with the institutions that didn't make the cut. For instance, employees at the winning institutions reported having a better work-life balance, receiving more effective corporate communication from management and being given more authority to make necessary decisions. Overall, these staff members were more willing to recommend working for their credit union to a friend.
---
Courtesy of Peter Strozniak, Credit Union Times
After officially merging on June 30, the Mountain West and Northwest credit union associations announced Tuesday its new name and brand – GoWest Credit Union Association.
"The GoWest brand is a true representation of the collaboration, commitment and innovative nature of the credit unions we serve," GoWest President/CEO Troy Stang said in a prepared statement. "They are steadfast in their passion to serve the evolving needs of their members, and GoWest embodies that mindset."
GoWest is the industry's first six-state trade group that represents more than 300 credit unions, 33,000 employees and their 16.5 million consumer members across Arizona, Colorado, Idaho, Oregon, Washington and Wyoming.
When developing the new brand, extensive research was conducted and included gathering feedback and insights from credit union leaders in all six states, policymakers, regulators and staff into the association's value proposition, according to the trade association.
"Our new logo connects us to our western heritage by forming an abstract mountain and sun while the clean, fluid lines indicate a path, which speaks to the journey our member credit unions take with us," GoWest SVP of Marketing, Communications and Events Danielle Sittu said in a prepared statement. "The tagline – Go Forward. Go Together. – is very powerful, clean and simple. We are an association of cooperatives, and this is how we roll."
The newly combined organizations also said they will launch a new website in January 2023 at gowestassociation.org.
---
Mountain West Credit Union Association President and CEO Scott Earl Announces Retirement
November 29, 2021 – Mountain West Credit Union Association (MWCUA) President and CEO Scott Earl is announcing his plan to retire at the end of June 2022. As President and CEO of MWCUA, Earl advocates on behalf of member credit unions, 4.2 million credit union members and $65 billion in assets throughout Arizona, Colorado, and Wyoming.
Earl has served in his current role since the formation of MWCUA in 2011 with the merger of the Arizona Credit Union League, the Credit Union Association of Colorado, and the Credit Union Association of Wyoming. At the time of the merger, Earl was serving as President and CEO of the Arizona Credit Union League, a position he held since 2007.
Spanning nearly 40 years, Earl began his credit union career in 1982 as the marketing director at the Utah Credit Union League. He spent 22 years with that organization, the last 12 years as CEO. He also had the opportunity to run the Credit Unions for Kids Program at Children's Miracle Network and serve as vice president of league relations and disaster preparedness at the Credit Union National Association.
---
Colorado commends interim cannabis banking guidance issued from National Credit Union Administration
Aug. 22, 2019 — The Division of Financial Services at the Colorado Department of Regulatory Agencies (DORA) commends the National Credit Union Administration (NCUA) for issuing Regulatory Alert 19-RA-02 to federally insured credit unions regarding changes in federal law and regulation related to industrial hemp.
The interim guidance issued on August 19, 2019 provides clarity for federally insured credit unions including a summary of the legal status of hemp and considerations for credit unions serving hemp-related businesses.
"Colorado has been on the forefront of innovation regarding industrial hemp, and we are committed to supporting this industry," said Governor Jared Polis. "I commend Chairman Hood and the National Credit Union Administration for providing guidance to our credit unions so they may provide access to essential financial services to our farmers and other business entrepreneurs involved in this exciting emerging industry."
---
MWCUA, NWCUA Partner to Present Cannabis Banking Legislative Panel
March 1, 2021 — In a unique and first-of-its-kind collaboration, the Mountain West Credit Union Association (MWCUA) and the Northwest Credit Union Association (NWCUA) partnered today to present a virtual panel discussion on the topic of cannabis banking. The Associations brought together Representative Ed Perlmutter (D-CO 7th District), Representative Earl Blumenauer (D-OR 3rd District) and Christopher Arneson, Senior Policy Advisor for Senator Ron Wyden (D-OR), to discuss the unique challenges financial services providers face serving this industry, what legislation is in the pipeline, and how credit unions are involved in the process.
"Typically, this is the week in our industry when the credit union presence on the Hill in Washington is strong," said Scott Earl, President & CEO of MWCUA. "Because we are having our annual advocacy events virtually, we had an opportunity to work with the Northwest Association to address a topic that is growing across the country. This gave us a forum to bring together the legislative champions on this issue to meet with credit unions across both of our regions. We have a chance to work together to help address a serious need."
Providing financial services – even to legal cannabis businesses – is challenging. Federal law still considers marijuana to be a narcotic, creating compliance risks for financial institutions that serve the legal businesses in their states.
---
What's new in your state?
Click here to submit your state-chartered credit union news stories to NASCUS today!