BENEFITS OF THE COLORADO STATE CHARTER (View/download PDF)
REGULATING AGENCY: Department of Regulatory Agencies; Division of Financial Services
ACCREDITED: 1996
LEAGUE: GoWest Credit Union Association
PRIVATE SHARE INSURANCE: No
---
2023 STATS 
Largest SCU: ENT CU $9.88B in assets
Largest FCU: CREDIT UNION OF COLORADO FCU $2.81B in assets
| Second Quarter 2023 | SCUs | FCUs | Total CUs | % of SCUs/Total |
| --- | --- | --- | --- | --- |
| Total Credit Unions | 36 | 37 | 73 | 49.32% |
| Credit Union Members | 1.99M | 358,516 | 2.35M | 84.73% |
| Credit Union Assets | $35.93B | $6.16B | $42.09B | 85.37% |
---
FUN FACT
The 13th step leading to the entrance of the Colorado State Capitol in Denver is exactly 1 mile above sea level.
---
Recent News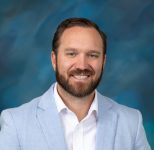 "Through member interactions, I've realized how important it is to be there for our members, especially in a time of need."
Courtesy of Natasha Chilingerian, Credit Union Times
What drew you to the credit union industry?: As I engaged in the credit union industry and became more involved, I realized how credit unions align closely with my own personal values. I have always been passionate about making a positive impact on people's lives and contributing to the well-being of my community…
---
Story Archive
Click here to take a look at the stories that have been collected over the years in Colorado.
What's new in your state?
Click here to submit your state-chartered credit union news stories to NASCUS today!