News from Around the States
For more stories and data from this section is currently being migrated to Around the States click here and select the state of your choice.
For additional news, research, reports, and industry announcements featured in NASCUS Report click here.
Articles for September 23, 2022
Courtesy of CUToday.info
Sept. 21, 2022 —Twenty-three state attorneys general have sent a letter to Visa, Mastercard and American Express with a warning to the three companies over their recent announcement they will separately categorize purchases at gun shops.
As CUToday.info reported here, the move has been considered a victory for gun control advocates who have argued the decision will help alert law enforcement to potentially illegal firearm sales.  The  payment processors announced the change after the International Organization for Standardization, a Geneva-based nonprofit, approved the creation of a merchant code for gun retailers.
But the 23 attorneys general, all Republicans, said the plan by the card companies' could lead to the misuse of consumer data and wouldn't protect the public.
"Categorizing the constitutionally protected right to purchase firearms unfairly singles out law-abiding merchants and consumers alike," the letter states, according to a review by the Wall Street Journal.
Tennessee, Montana AGs Lead Effort
The effort is being led by the offices of Tennessee Attorney General Jonathan Skrmetti and Montana Attorney General Austin Knudsen. Until the change announced by Visa, Mastercard and Amex, sales by gun merchants had been long been categorized under broader groups such as specialty retailers or durable-goods sellers.
In interviews, both Knudsen and Skrmetti told the Journal they could launch investigations into the companies if they moved forward with the gun-shop code.
"We will marshal the full scope of our lawful authority to protect our citizens and consumers from unlawful attempts to undermine their constitutional rights," the letter states.
The Journal noted that merchant codes generally don't identify the product a card user is buying. Instead, they describe the type of store where a purchase was made. That means transactions with the gun-shop MCC might involve gun purchases, hunting gear or a gun safe, among other things, the report added.
Companies Respond
Visa, Mastercard and Amex told the Journal the new merchant code will function just like others and won't stop gun purchases from happening, and that they won't allow purchases to be blocked based solely on the merchant code.
"We do not believe private companies should serve as moral arbiters," Visa said in a posting, according to the Journal. In its statement, Mastercard added, "If we identify unauthorized blocking or intentional restrictions of legal commerce, we will take swift action to address such activity."
Courtesy of Ken McCarthy, American Banker
Sept. 16, 2022 —Hope Credit Union in Jackson, Mississippi, will provide $1 billion in financing to benefit more than 150,000 people in six Southern states during the next 10 years.
The money will "improve lives and close the racial and gender opportunity gaps" in Alabama, Arkansas, Louisiana, Mississippi and Tennessee, the $536 million-asset credit union said in a press release.
The investment was catalyzed by a recent $92.6 million investment in Hope through the U.S. Department of Treasury's Emergency Capital Investment Program.
"People in the Deep South are incredibly resilient, and can do anything, if they have the tools," Hope CEO Bill Bynum said in the press release. "With this historic investment by the Treasury, Hope will ensure that for families, entrepreneurs and communities in the Delta, in the Black Belt and in rural areas and inner cities throughout the Deep South, access to affordable financial tools will no longer be a barrier to their success."
Structured as regulatory capital, each dollar of federal funds allows Hope to attract up to $10 in deposits. Hope will use the ECIP funds to import deposits into places that lack local resources needed to finance businesses, homebuyers, affordable rental housing, health care facilities, schools, nonprofit service providers and other assets needed for families and communities to prosper.
Last year, Hope CU partnered with Goldman Sachs, seven cities and nine historically Black colleges and universities to invest in small businesses in the South.
Courtesy of Peter Strozniak, CreditUnionTimes
Sept. 21, 2022 —Maegen Fortin of Minnesota allegedly steals tens of thousands of dollars and is expected to plead guilty.
Over 16 months, Maegen Catherine Fortin allegedly targeted 26 credit unions across seven states and used the identities of 25 credit union members to steal tens of thousands of dollars, federal prosecutors for the Northern District of Iowa said in court filings.
Fortin, of Minnesota, is expected to plead guilty to one felony count of financial institution fraud and one felony count of aggravated identity theft, according to court documents filed in federal court in Cedar Rapids last week.
From May 2020 to September 2021, Fortin allegedly defrauded or attempted to defraud the 26 credit unions in Minnesota, Wisconsin, Missouri, Illinois, Nebraska, South Dakota and Iowa by applying for checking accounts, savings accounts, credit cards, lines of credit and loans with stolen IDs of 25 credit union members. She allegedly used phony documents including U.S. passports, military IDs, state driver's licenses and employment papers. Court documents did not say how Fortin obtained members' names, dates of birth, Social Security numbers, driver's license numbers, addresses and maiden names.
In one specific example, on June 25, 2021, Fortin allegedly opened a joint account at a credit union in Cedar Rapids. This credit union and the other 25 financial cooperatives were not identified in court documents.
Fortin allegedly used the personal identification of a credit union member, M.H., to open a joint account. The other owner of the account was a co-schemer who used the identity of credit union member K.S.
Fortin and the co-schemer applied for a $35,465 used auto loan, and they also applied for a $28,820 new auto loan, federal prosecutors said. The credit union approved both loans and deposited $32,036 and $25,478 into the joint account.
Fortin then allegedly withdrew $24,000 and $30,000 in cashier's checks.
Federal prosecutors did not say whether Fortin allegedly stole or attempted to steal funds from the other credit unions. Nevertheless, Fortin was previously convicted of financial fraud, identity theft, financial transaction card fraud and possession of stolen or counterfeit checks, according to court documents.
Prosecutors alleged that a co-schemer, not identified in court documents, was also involved in these crimes. Fortin's arraignment hearing, at which she is expected to plead guilty, has not been scheduled. She remains in federal custody.
Courtesy of Charles Toutant, CreditUnionTimes 
States with wage transparency laws include California, Colorado, Connecticut, Maryland, Nevada, Rhode Island and Washington.
Jersey City, New Jersey, and New York City, Ithaca and Westchester County, New York, also have enacted such measures, as have Cincinnati and Toledo, Ohio.
A wage transparency law for New York state is awaiting the signature of Gov. Kathy Hochul.
---
Sept. 20, 2022 —Lawmakers across the nation are adopting a crop of wage transparency laws, imposing new obligations on employers in an effort to stamp out inequities in compensation. But it remains to be seen whether more information about other people's earnings will make pay more equitable, or reduce the number of salary-discrimination lawsuits.
State and local governments have been adopting increasingly far-reaching measures in the name of making compensation more equitable. And while those measures are far from universal, large corporations doing business in all 50 states are turning the laws passed in states such as New York and California into a default national standard, some observers said.
Those laws require employers to disclose a wage range for each job, although laws vary as to whom is entitled to disclosure and under what circumstances.
"More information about the pay range will give employees more bargaining power and leverage as they're negotiating starting pay. As starting pay is far and away the most impactful pay decision, getting started right means that you have a good grounding for equity going forward," says Christine Hendrickson, vice president of strategic initiatives for Syndio, a Seattle company offering software for analyzing wage equity.
What's more, since employees will soon know where their salary falls in the wage range for their job, companies will need to be ready to explain why a particular employee is in the top, middle or bottom of the range, said Hendrickson, a former Big Law attorney whose practice focused on pay equity.
Multimillion-Dollar Settlements
It's too soon to know if wage transparency laws serve to reduce gender- or race-based wage disparities, but a Harvard Business Review article said such laws make it easier to attract talented workers and have a positive impact on employees' feelings of trust, fairness and job satisfaction and have been found to boost individual performance.
Laws intended to ensure pay equity got a big boost in 2016, when states such as California, Maryland, Massachusetts, New York and Nebraska enacted new laws, and courts saw an uptick in wage discrimination class actions.
At first, Hendrickson said, pay equity class action settlements reached $3 million to $4 million. But before long there were settlements of $100 million with Riot Games, a video game company; $118 million against Google and $175 million against Signet Jewelers.
The first jurisdiction to adopt a wage transparency law was Colorado, says Maria Papasevastos, an attorney at Seyfarth Shaw in New York who focuses on wage equity. The Colorado law, adopted in January 2021, required employers to put the wage range on job postings and also required that current employees receive notice about wage ranges.
"The big turning point was Colorado. From there, we had Connecticut and Nevada and other states apply this to applicants and employees as well," Papasevastos says.
Remote Work Among Complications
Observers of the wage transparency trend expect more jurisdictions will adopt similar laws. The next phase of the transparency movement appears to be embodied in a bill awaiting the signature of California Gov. Gavin Newsom.
That bill would require employers to submit data about the gender, race and ethnicity of their workers to a government agency along with median and median pay gaps, and state bureaucrats will crunch the numbers to look for signs of wage discrimination.
Under the California law, information submitted in such reports would not be available to the public, Hendrickson said. "They are using it to go after employers for wage discrimination, so while it's not public, it's not toothless," she says.
Illinois has a similar law, and another such measure has been proposed in Massachusetts.
Articles for September 16, 2022
Sept. 14, 2022 —Thompson Coburn LLP has released its latest state-by-state ranking of state cannabis regulations. The guide provides a holistic review of the current cannabis laws in every state including the District of Columbia, from favorable to cannabis businesses to most restrictive. This is the fourth year for the report and it is researched and produced by the Firm's Tracking Cannabis blog team, and authored by Barry Weisz, a partner in the Thompson Coburn Los Angeles office.
---
Related Reading: Michigan Marijuana Grows Ask State to Slow Corporate 'Green Rush'
---
The rankings look at a variety of factors including Cannabidiol (CBD), medical and recreational cannabis, non-profit cannabis entities, commercial cannabis licenses, cannabis regulatory agencies, developments and trends, and business opportunities. Below are some of this year's highlights in the states in which Thompson Coburn maintains offices as well as some other notable highlights, and the full set of rankings can be found here.
Leading the rankings again is California (#1), the first state to legalize medical marijuana in 1996. Since then, the state has legalized adult-use marijuana, and created a uniform licensing regime for both medical and recreational marijuana use across the state. The biggest restrictions and legal complexities lie in the area of commercial cannabis activities. A new law passed in July 2022 eliminates the state's weight-based cannabis cultivation tax to be paid by market growers and created new tax credits for certain cannabis businesses. Other pending legislation would affect employers' treatment of persons who use cannabis, and potential loosening of restrictions on labeling/marketing requirements for cannabis products.
Illinois dropped from #5 to #6 in the rankings. Under Governor Pritzker the adult usage and purchase of cannabis for recreational purposes was legalized in 2019. In addition, the state has seen the expansion of licenses for marijuana retail stores and craft growers. Current pending legislation includes HB 4116 which allows employers to enforce their drug testing policies and drug-free workplace policies, but an employer may not take adverse action against an employee solely because of a positive drug test for cannabis.
Dropping two places to #15, New York legalized recreational adult-use marijuana in 2021, but the licensing and opening of recreational use marijuana stores has been a much slower process. In Western New York, with an abundance of federally recognized Native American tribal reservations, businesses on protected lands have emerged and gained early success selling recreational use marijuana. However, the first sales that do occur outside reservations will most likely be made by "equity-entrepreneurs with a prior cannabis-related criminal offense who also have a background owning and operating a small business."
While the District of Columbia (#17) has allowed medical marijuana since 2010 and adult-use cannabis since 2014, the sale of cannabis for recreational use remains prohibited. Adults may possess two ounces of marijuana and grow up to six plants. However, the future of cannabis law in D.C. is dependent on the U.S. Congress, who prohibited actual sales of adult-use marijuana. In 2022, the D.C. Council took action to allow residents over the age of 65 to self-certify their use of marijuana for medical purposes until September 2022, and they passed the Cannabis Employment Protections Amendment Act.
Click here to read the entire article.
---
Strategic succession planning is part of providing excellent member service now and for the future of your credit union.
Courtesy of Bo McDonald, Credit Union Times 
Sept. 12, 2022 — Week after week, this very publication reports on the various mergers happening among credit unions and each time I read one my soul dies a little. Many of these credit unions are what we call "boutique" credit unions, which of course can have their resource challenges and are notorious for avoiding risk. I would argue that in some areas they can take more risk.
What I can't fathom is these credit unions that are merging because they allegedly can't recruit a CEO or board members. This should be an integral piece of any good strategic plan. Lack of succession planning is one of the biggest risks of all. Yet credit union managers that are trying not to create risk for their institutions – which is why many merge with 20%-plus capital and very few loans on the books – are in fact one of the greatest sources of the risk.
When conducting your strategic planning, developing or reviewing your plan for who (or a description of the type of person you'd like) will run your credit union in the future is sound business practice for executives and volunteers alike, and seamlessly ties in with your annual strategic planning sessions. The fact that the NCUA is on the verge of requiring a succession plan from credit unions is both ridiculous and understandable.
---
Related Reading: CU Merger Update, Part II: Sponsor Changes, Retiring CEOs, Increased Services All Cited as Reasons for Combinations
---
I recently spoke with a boutique credit union CEO who'd merged into a smaller credit union, and immediately discovered the pent-up loan demand among its new members. It does exist.
All credit unions have to do is communicate the value of what they're offering, which should come from a credit union's mission and vision that's created and reviewed annually. That value is not your loan or savings rates. It's not the variety of products or services you're offering. What credit unions offer is the value of membership and making people feel like they belong because they trust your institution to, yes, provide them a great deal, but also give the assistance they need to resolve the issue they're having. This must be at the heart of every credit union's strategic planning, and shoring up the leadership now and for the future plays a significant role.
Credit union leadership must be challenged to create meaningful change to succeed as members' financial heroes. To maintain (or regain) relevance, we must question everything like an inquisitive toddler to dig down to your root "why." Step into various perspectives; rigorously dig into critical facets of your credit union, like succession planning; and take responsibility for action with accountability. That is the entire purpose of strategic planning.
Executive Decision
Linda White, retiring CEO of the $100 million, Burlingame, Calif.-based Upward Credit Union, who served as CEO for 24 years, began talking with her board and planning for her retirement and successor about five years ago. She has worked at the credit union for a total of 37 years. That's a heck of a lot of institutional knowledge to replace!
Linda recommended the current vice president of operations, Jason Mertz-Prickett, who took the helm Sept. 1. She had five years to coach him, work with the board and determine whether he would be the right fit. She shared that knowing she had someone at the ready was a great relief all the way around. Even if Jason hadn't worked out, Upward could have determined that, too, and began a search knowing the type of executive leader that would suit the credit union. Succession planning is critical to meaningful strategic planning.
The role of succession planning in boutique credit unions is even more critical than at larger ones. Jason said it's crucial for credit unions, and particularly boutiques, to maintain our uniqueness. It also hurts credit unions when our top talent thinks they don't have a career path forward, so they leave for other opportunities – sometimes shutting the door on credit unions for the rest of their careers. Jason said he noticed the shift in Linda handing off certain work to him, and that he's known her a long time and "there are not many fires I wouldn't run into for her." That's an impressive leadership transition on both their parts and just one example how succession planning can be incorporated into a credit union's strategic plan.
Volunteer Success
Nowhere near retirement age, Mark Dietrich, CEO of the $125 million, Quincy, Ill.-based United Community Credit Union, recognized the need for not only CEO succession planning, but succession planning for his board members. The credit union decided to incorporate that as part of its strategic planning session.
After developing a governance committee, outlining existing board members' backgrounds, and developing and distributing a new volunteer application, the credit union could strategically pursue the gaps it had among its volunteers. UCCU followed the process and found Michelle Miller, a financial advisor with a background in banking who was elected to the board earlier this year. She's also served on multiple local community boards, including Kiwanis and United Way, which gave her a well-rounded background to serve the credit union and represent its members.
Now UCCU has a proven method for ensuring its future and relevance thanks to including succession planning in its strategic plan.
Click here to read the entire article.
---
Courtesy of Iris St. Meran, Localsyr.com
Sept. 14, 2022 – Karen Jones has been an electrical business for more than 20 years. Her current project is part of the construction for Cooperative Federal Credit Union's new location on Erie Boulevard in Syracuse. "I was honored for them to even ask me to provide a proposal for their project," said Jones who is the owner and President of Eco Electrical Solutions, LLC.
It's a labor of love because during the pandemic she decided to start her own business and needed a small business loan. It wasn't easy, as she went to ten different lenders.
"And was denied. Even after the conference that we had. I do my business banking with one particular institution who denied me at every turn. When I dealt with Cooperative Federal, they were the first institution to actually follow through," Jones explained. "That is our mission is to make sure we are serving people who are not well served by other financial institutions," said Christina Sauve, the CEO of Cooperative Federal Credit Union.
Sauve says that 40 years ago the Cooperative started with just 30 dollars.
"We started in the back of Syracuse Cooperative Market, on the back porch," Sauve recalled. "We've grown into a $37-million credit union that's focused on community development herein the city of Syracuse."
Its current branches don't have parking or a drive through. Wednesday they broke ground on a new location at 1816 Erie Boulevard East in Syracuse which will have both. They hope this will also expand their reach to help fund even more opportunities and dreams like they did with Karen Jones.
Cooperative Federal Credit Union's Erie Boulevard location is expected to open winter of 2023. Once open it will close its Westcott branch.
---
Courtesy of By Peter Strozniak, CUTimes.com 
Sept. 08, 2022 – Cooperatives in Michigan, Texas and Washington, D.C. appoint interim leaders.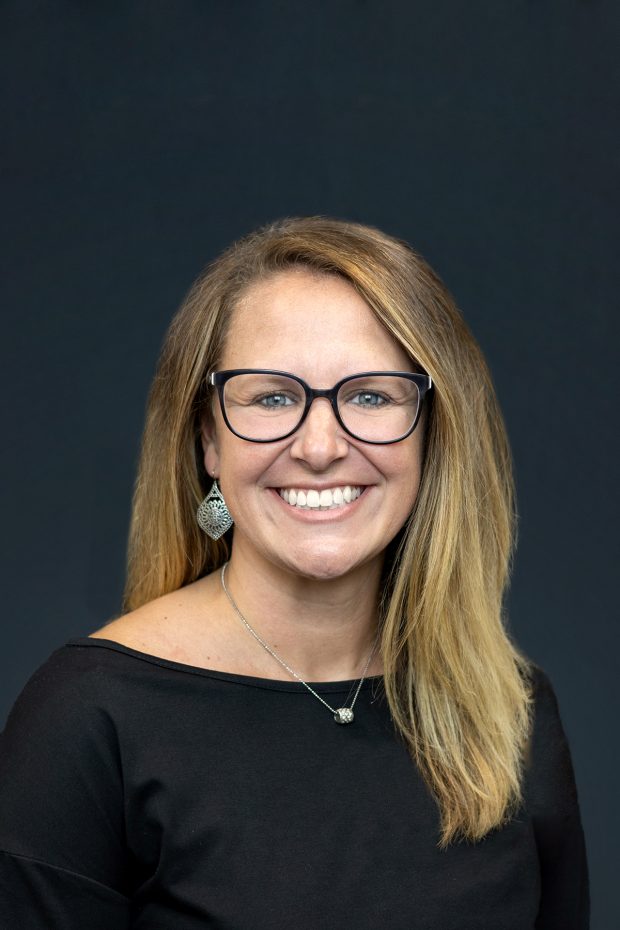 Amanda M. Garabedian
Named interim CEO of the $447 million Adventure Credit Union, the Grand Rapid, Mich.-based financial cooperative said Wednesday.
She succeeds Ann Marie Nelson, who tendered her resignation after serving as president/CEO for three years. Adventure said in a prepared statement that Nelson has accepted an executive-level human resources position with another financial institution.
Garabedian has served as Adventure's COO since 2019. She holds more than 15 years of experience in credit union leadership and financial technologies, Adventure said.
The credit union serves more than 30,000 members.
The board of directors of the $404 million Education Credit Union of Amarillo, Texas appointed Marcus E. Smith as interim president/CEO.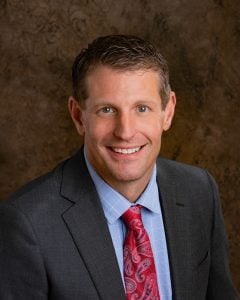 He succeeded Eric Jenkins, who left the credit union after he was named president/CEO of the $1.6 billion SRP Federal Credit Union in North Augusta, S.C., on Sept. 1.
Smith has served as Education's CFO since 2014.
The credit union serves 32,178 members.
Gary Mandelkorn was named interim president/CEO of the $298 million Library of Congress Federal Credit Union in Washington, D.C.
He succeeds Marsha King, who retired on Sept. 1 following 32 years of service.
Mandelkorn, who has worked as Library of Congress FCU's vice president of operations for 26 years, is expected to serve as interim president/CEO until King's successor is announced, the board said.
The credit union serves more than 9,500 members.
George Lunsford
Will become president/CEO of the $290 million Riverland Federal Credit Union in New Orleans on Jan. 1, 2023.
He will succeed current president/CEO Carol Irby, who will retire. Irby is the financial cooperative's first CEO, which she had led since 1985, Riverland said in a prepared statement.
Lunsford joined Riverland in 2009 and has served as its director of information technology.
The credit union serves a membership of 15,407.
Click here to read the entire list.
---
Read more Around the States by clicking here and visiting our state-based data site.