Pennsylvania Story Archive
April 14, 2023 — For businesses subject to data breach notification requirements in Utah and Pennsylvania, a series of significant amendments will soon go into effect in both states. Below is a summary of those amendments.
The Governor of Utah signed S.B. 127 into law on March 23, 2023, amending state data breach disclosure requirements and creating a new state "cyber center" tasked with receiving and managing breach disclosures, collaborating with state and federal agencies in the development of cybersecurity incident response measures, and developing a statewide strategic cybersecurity plan by June 2024, along with other duties. The amendments take effect in early May.
A number of significant amendments to Pennsylvania's data breach law are set to go into effect on May 3, 2023. Notably, an expanded definition of "personal information" will include medical and health insurance information, and a user name or email address in combination with a password or security questions and answers that would permit access to an online account. Read more
---
Courtesy of MarkRitter.com

Mar. 17, 2023 — What is the good, bad, and ugly of getting a coveted CEO job at a large, successful credit union? Kelly Botti of Trumark Financial to talk through the process of moving into a CEO role and lessons learned so far. Listen to the interview here
---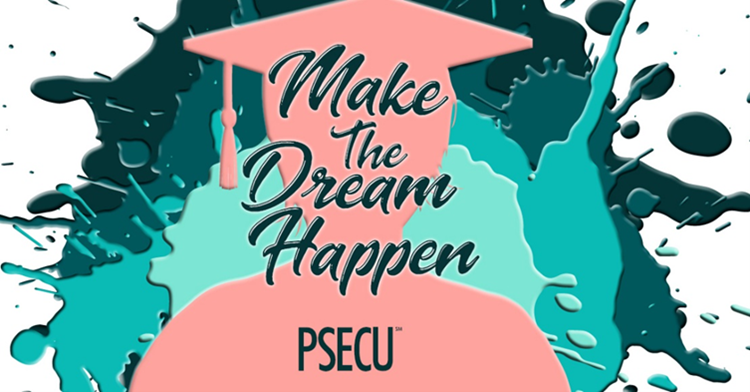 September 29, 2022 – PSECU, Pennsylvania's largest credit union, opened the application period for the 27th year of its annual scholarship program today. The program awards six scholarships, valued at up to $8,000 each, to graduating high school seniors to help reduce the cost of pursuing postsecondary education. Since its inception, the PSECU Scholarship program has awarded more than $750,000 in scholarships to more than 150 students.
"Offering the PSECU Scholarship is a point of pride for us at the credit union," said PSECU President and CEO George Rudolph. "In addition to providing high-quality banking products and services, outreach like this scholarship really points to the heart of who we are – a member-owned financial institution helping our members and the communities in which they live achieve more."
Each winner will receive a $2,000-per-year scholarship that is renewable for up to four years based on the fulfillment of set academic requirements, including GPA. The total potential value of each scholarship is $8,000 per student.
"We know the cost of higher education is a burden for many families," said Karen Rousche, PSECU Community Relations Coordinator. "The PSECU Scholarship exists to help alleviate this and recognize the achievements and accomplishments of our high school members."
To qualify for the PSECU Scholarship program, applicants must:
Be a PSECU member by December 31, 2022, to be eligible to apply for the 2023 scholarship. Individuals with a custodial account are eligible to apply. Please note that joint owners are not considered members.
Be a graduating high school senior.
Be attending a two- or four-year community college, college, or university in the fall of 2023. The college or university does not have to be in the commonwealth of Pennsylvania. Students attending a technical school are not eligible.
Completed applications must be submitted by noon (ET) on February 28, 2023, to be considered. For more information or to apply, visit go.psecu.com/scholarships.
---
Courtesy of Dave Kovaleski, Financial Regulation News
May 2022 —  The leader of the Pennsylvania State Senate is launching a task force to examine how federal policy changes relating to digital currency could benefit Pennsylvania.
The task force would include the state treasurer, along with representatives of the state's major public employee pension funds and other financial and policy experts, announced Senate President Pro Tempore Jake Corman (R-Bellefonte).
"Digital assets like Bitcoin are here to stay, and it is only a matter of time before Congress takes action to regulate their use nationwide," Corman said. "While we await further guidance from the federal government, it makes sense for Pennsylvania to do our due diligence so we are ready to take advantage of the economic opportunities that will open up."
Roughly 2,300 U.S. companies already accept Bitcoin as payment, including major companies like Microsoft, Home Depot, and Starbucks, Corman said. Additionally, the Biden administration issued an executive order in March calling on federal agencies to study the risks and benefits of cryptocurrencies. Earlier this month, California became the first state in the U.S. to formally begin analyzing how to adapt to digital currencies.
Corman said Pennsylvania is uniquely positioned to be a leader in Bitcoin mining because of the state's abundant natural resources. State lawmakers created a sales and use tax exemption for the purchase of computer data center equipment as part of last year's budget negotiations, paving the way for data mining companies to come to Pennsylvania. Virginia created a similar program in 2017 and it has created more than 45,000 new jobs and leveraged $10 billion in private investment.
"Mining Bitcoin requires a great deal of energy and computational power. As a global leader in energy, Pennsylvania could be an ideal location for Bitcoin mining operations in the future," Corman said. "We should always look for economic development opportunities to make our state more prosperous, and Bitcoin mining presents an interesting possibility for our Commonwealth."
---
Happening in Pennsylvania: CEO of TruMark Financial Credit Union in Pennsylvania to Retire
February 4, 2022 —  Rick Stipa, president and CEO of TruMark Financial Credit Union in Fort Washington, Pennsylvania, has announced his plans to retire.
As former NASCUS Credit Union Advisory Council Chair (2018-2020), and an active Council Member, since 2014, the entire NASCUS family would like to thank Rick for his friendship and leadership over his 28+ years of industry service. We are sincerely grateful for our time together and wish him a happy and healthy retirement.
"We'd like to thank Rick for all he has done for our credit union, our members, and our community as CEO. Rick's been a truly inspirational leader and friend," Len Doughty, president of the credit union's board, said in a press release. "We wish Rick and his family all the best for whatever lies ahead."
TruMark Financial Credit Union went from $670 million of assets at the start of his tenure to nearly $2.8 billion and more than 130,000 members today under Rick's leadership.
"It has been a privilege to lead this organization. I am grateful for the support shown to me by the board, managers, staff and community during my time as CEO. I have great confidence that TruMark Financial Credit Union will continue to serve the needs of its members, staying true to the credit union's vision and founding principles," Stipa said in the press release.
TruMark Financial Credit Union was formed in 1939; it was founded by a few employees of Bell Telephone Company of Pennsylvania. TruMark Financial earned $19.8 million in 2021, a 13% increase from a year earlier, according to call report data from the National Credit Union Administration. The credit union has hired D. Hilton Associates to conduct a nationwide search to find its next leader.
---
PSECU Recognized by American Heart Association for Workplace Health Achievement
December 2, 2021 – The results of the American Heart Association 2021 Workplace Health Achievement Index were announced today, and PSECU achieved national Gold Level recognition for taking significant steps to build a culture of health and well-being for its workforce.
PSECU is one of more than 450 organizations nationwide that completed the Index assessment this year, evaluating the time period of July 31, 2020 to June 30, 2021.
PSECU, Pennsylvania's largest credit union, has approximately 700 employees throughout Pennsylvania. Dedicated to helping its more than 500,000 members achieve more, PSECU invests in employee health and wellness programs and incentives, understanding the impact that holistic wellness approaches can have on employees and workplace effectiveness.
The American Heart Association, a global force for longer, healthier lives for all, created the Index with its CEO Roundtable, a leadership collaborative of more than 45 members from some of America's largest companies. The Index is a web-based scorecard that evaluates the overall quality and comprehensiveness of a company's workplace health program through a combination of best practices and a snapshot of a company's aggregate employee heart health.
Department Of Banking And Securities Announces September 2021 Consumer Financial Protection Events
Sept. 1, 2021 —  Education and outreach staff from the Pennsylvania Department of Banking and Securities (DoBS) will be hosting and participating in numerous virtual and in-person presentations for groups of senior citizens, service providers, and the public throughout the month of September to promote financial capability as part of Governor Tom Wolf's Consumer Financial Protection Initiative.
Unless otherwise noted, September outreach events will continue to be held virtually, in partnership with the listed organizations and open to the public.
Click for a full list of events
---
PA Financial Institution Associations Applaud Enactment of Banking Fund Legislation
June 30, 2021 – The Pennsylvania Bankers Association (PA Bankers), CrossState Credit Union Association (CrossState) and the Pennsylvania Association of Community Bankers (PACB) applaud Governor Tom Wolf for signing HB 859, introduced by Rep. Delozier (R-Cumberland) into law as Act 39 of 2021. This law – a joint effort between PA Bankers, CrossState, PACB and the PA Department of Banking and Securities (DoBS) – strengthens the state charter and provides for consistent safety and soundness of the banking industry.
---
Five Ways To Improve Your Financial Capability
April 4, 2021— The Department of Banking and Securities (DoBS) is reminding Pennsylvanians of the importance of growing their personal financial capability.
"Financial capability empowers individuals to make confident decisions about their money," said Secretary of Banking and Securities Richard Vague. "It is critical for people to build this skillset to help ensure they are making the soundest decisions when it comes to managing debt, investing, saving, and building towards their futures."
Here are five ways to brush up on your financial capability skills:
---
Act Before The Deadline For Some Mortgage Forbearance For Federally Backed Mortgages
December 16, 2020 — The end of each year tends to bring about a sense of completing various tasks before the New Year rings in, and this year is certainly no different.
For homeowners, it's important to know that February 28, 2021 is the deadline to take advantage of forbearance options for some qualifying mortgages under the CARES Act. The CARES Act also prohibits negative credit score reporting for homeowners utilizing this pandemic forbearance option.
If you are a borrower with a federally backed mortgage, meaning your mortgage is guaranteed by a federal government agency like Fannie Mae, Freddie Mac, USDA, FHA/HUD, VA, or Ginnie Mae, you have a right to request and obtain a forbearance for up to 180 days if you are directly or indirectly affected by Covid-19. You also have the right to request and obtain an extension for up to another 180 days (for a total of up to 360 days).
Forbearance is not forgiveness and any missed payments will need to be paid back, but it could be a suitable option for those experiencing difficulty making their full monthly mortgage payment.
---
What's new in your state?
Click here to submit your state-chartered credit union news stories to NASCUS today!