2023 Cannabis Banking Symposium
2023 Cannabis Banking Symposium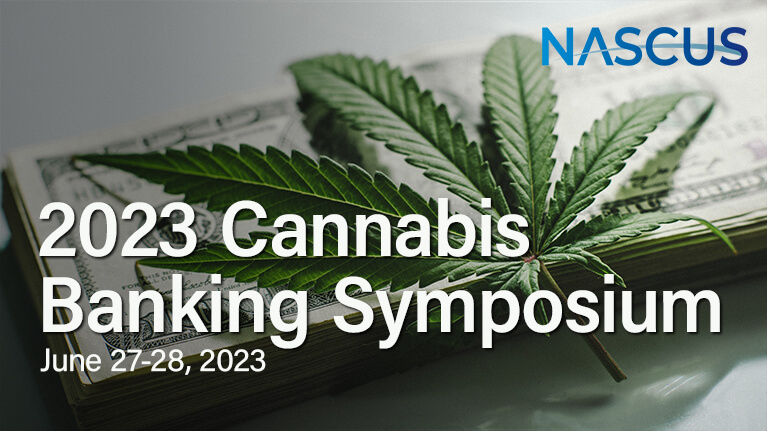 June 27-28, 2023
The National Association of State Credit Union Supervisors (NASCUS) invites you to our signature cannabis banking event. Network with state and federal regulators, credit union leaders, cannabis experts, and industry stakeholders in a two-day, collaborative deep-dive into the cannabis banking landscape environment.
Each credit union must thoroughly comprehend the complex policy queries linked to permitting or refusing entry into the cannabis industry. Similarly, each examiner must possess a functional familiarity with the cannabis industry licensed by the state to assess a credit union's actual risk profile in states where marijuana has been legalized.
To keep up-to-date with the latest advancements in marijuana and hemp banking, including the future of legalization, compliance, and the overall direction, join us June 27-28 in Chicago at the NASCUS Cannabis Symposium. Other sessions will delve into board governance, with insights gained from successful and challenging programs.
Throughout the symposium, attendees will learn about the crucial role of vendors in improving programs and how to determine whether third-party assistance or self-contained compliance is the best option. Moreover, the symposium will explore the areas of compliance and audit, which are critical to financial institutions and examiners.
---
Pricing: $700 members; $850 non-members
Please note seats are limited to 80 participants. Register today to save your seat.
Location: Embassy Suites Chicago Downtown Magnificent Mile
511 North Columbus Drive, Chicago, IL 60611